Steel Rebars
Steel rebar is most commonly used as a tensioning device to reinforce concrete and other masonry structures in constructions to help hold the concrete in a compressed state.
ZAFFERTEC is able to supply various size and dimensions of Rebars for Construction applications with the best quality according to the EU standards.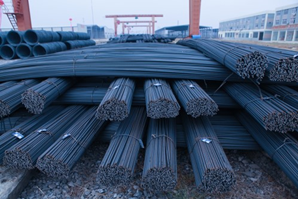 Steel Billets
We are supplying Steel Billets as semi-finished materials from main manufacturers and metal sources, produced from High Quality raw materials. It will be delivered from European or Asian Factories, depend on the client required places or destination ports.
The Steel Billets are available in various sizes and lengths according to Client' requirement.
Aluminum
We are active in supplying of Aluminum semi-finished products such as: Ingot, Billet and Slab with high quality and min. purity 99.7%.
The materials are according to the International standards and LME specifications.

Therefore we will be pleased to receive your enquiries for all metal products.