Plant Engineering & Construction
In cooperation with several world-class engineering companies, ZAFFERTEC has the ability to participate in Plant Engineering projects in Renewable energies fields and provide the detailed engineering studies on the following types of Electric Power generation:
a) Solar Panels Energy (as photovoltaic generators) in big farms
b) Wind Energy generation systems with wind Turbines
c) Hydro Power Generators as Potential energy from falling waters on rivers or Dam structures or any water movements.
Financing:
Meantime ZAFFERTEC could provide Finance or Investment services for the mentioned renewable energies from European funds or sources. The Financing procedure will be covered by Spanish governmental Insurance Companies or Funds.
For more detailed information you can contact our Finance Services Department.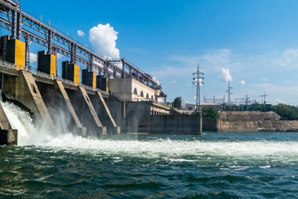 Solar Panels Energy
Solar panels are an environmentally friendly way of producing electricity. Among all the benefits of solar panels such as low cost of electricity, diverse applications, low maintenance costs, technology development, etc., the most important thing is that solar energy is a truly renewable energy source.
We supply high quality solar panels for a wide-range of applications in industries for generation of electricity for industrial requirements.
Small scale applications for home use to operation of residential heating systems, lighting and home appliances for big complexes or mass constructions are available.
Wind Energy
ZAFFERTEC cooperates with the European leading manufacturers of turbines and can supply the most advanced turbines for generation of electricity from wind.
We provide the most advance technology with the following features:
• Automatic orientation: to take the maximum advantage of the kinetic energy of the wind,
• Gearbox: for converting the slow axis to a fast axis
• Generation: for generation of electricity
Evacuation: for transmission of the produced electricity to a • sub-station or power grid
• Monitoring: for controlling the substation and the control center in order to detect and resolve any incidents.
Hydro Power Generators

Hydro Power is a versatile, flexible, cheap technology can supply industrial or Public Energy with renewable electricity.

ZAFFERTEC supplies four type of hydropower plants, as follow:
• Run of River Hydropower
• Storage Hydropower
• Pumped Storage hydropower
• Offshore Hydropower

The Materials and Equipment will be supplied from the European well-known manufacturers with the Client's Engineering department technical approval.