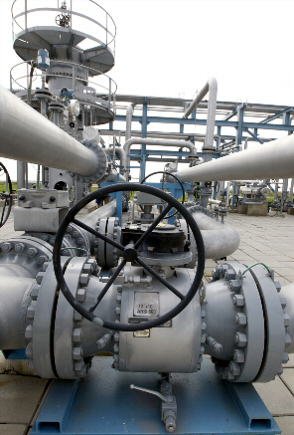 ZAFFERTEC S.L. is considered as one of the best sources for Plug Valves of almost all classes. We supply our plug valves from the high quality materials according to the American and European standards.
There is no need to say that we have supplied our plug valves to many international Oil, Gas and Petrochemical projects around the world.
With a wide range of sizes and materials, ZAFFERTEC S.L. supports you to supply you required plug valves from a reliable manufacturer. We will help our clients find and purchase the plug valves the need and there will be no waste of time as we are the right choice for plug valve supply.
You may refer to the following details to find if your material is within the range or contact us for more detailed information.

Sizes:
Size ½" to"2 for ANSI classes 150 to 2500 Screwed / Socket Ends
Size 2" to 12" for ANSI class 150 Short & Regular Pattern
Size 10" to 36" for ANSI class 150 Venturi Pattern
Size 2" to 12" for ANSI class 300 Short & Regular Pattern
Size 6" to 36" for ANSI class 300 Venturi Pattern
Size 2" to 24" for ANSI class 600 Regular Pattern
Size 6" to 36" for ANSI class 600 Venturi Pattern
Size 2" to 4" for ANSI class 900 Regular Pattern
Size 10" to 30" for ANSI class 900 Venturi Pattern
Size 2" to 24" for ANSI class 1500 Regular Pattern
Size 6" to 24" for ANSI class 1500 Venturi Pattern
Size 2" to 12" for ANSI class 2500 Regular Pattern
Size 2 1/16" to 1/16" for API classes 2000 to 10000

Standards:
Design: ANSI B16.34, API 6D,API 6A, API 599, BS 5353
Face to Face: ANSI B16.10 & API 6D
Flanged Ends: ANSI B16.5, MSS-SP 44
Butt weld Ends: ANSI B16.25
Threading Ends: NPT type ANSI B1.20.1
Socket Welding Ends: ANSI B16.11
Test: API 598, API 6D, BS 6755 (part 1)

Materials:
Carbon Steel ASTM A105, A350LF2, A216WCB, WCA, WCC, & etc.
Carbon Steel for low temperature services ASTM A352 LCB, LCC.
Alloy Steel for high temperature services ASTM A217 WC6, WC9, C5, C12
Alloy Steel for low temperature services ASTM A352 grades LC3
Stainless Steel Cast body such as ASTM A351 grades CF3, CF8, CF3M,
CF8M, CF8C, CN7M and etc.
Stainless Steel Forged body or trim ASTM A182 grades F5, F6a, F11, F22,
F44, F51, F53, F55, F304, F304L, F316, F316L, F316Ti, F310, F321 & etc.

Specifications:
Forging Body

Casting Body




Short/Long Pattern




L or T port




Full or Reduce Bore




Multiport 3 or 4 ways valve

Pressure Balanced type


Manual Gear




Actuated valves (Electric / Pneumatic / Hydraulic types)




Extended Stem




Tank Bottom Drain Valve Fire Protection Structure




Corrosion and Abrasion Resistant

Cryogenic service

Stem Extended for under Ground Applications




Plug PTFE Antifriction Coating




Jacketed Body type




Special Services